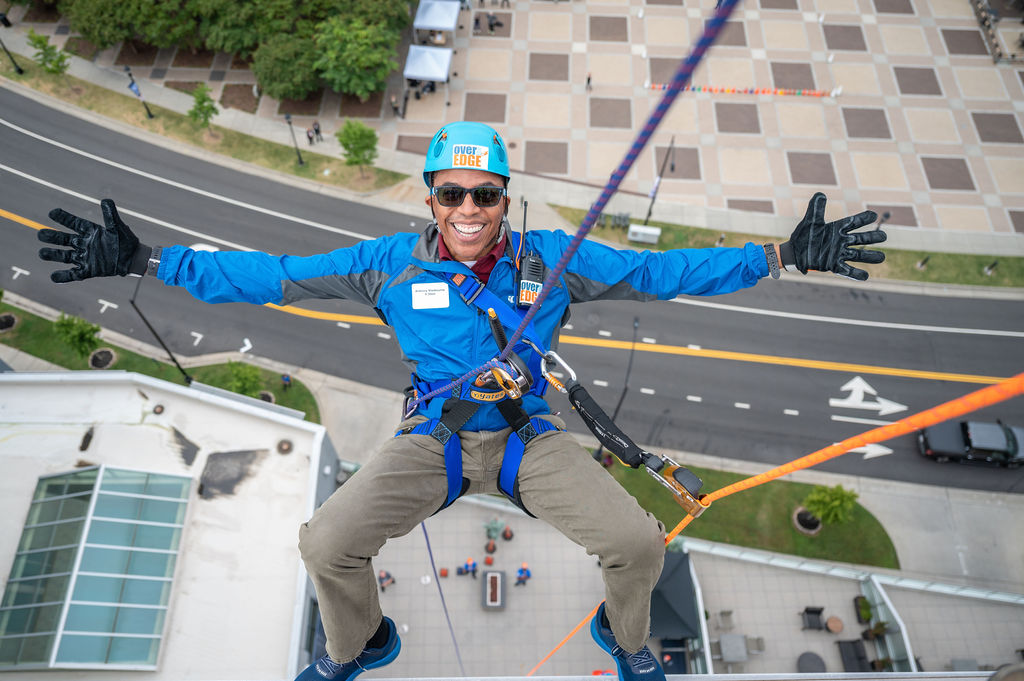 Once again, I've signed up to go Over the Edge and rappel TEN stories off the Embassy Suites (Uptown) to help less fortunate kids in our community. The event is on Wednesday, October 5, 2022.
After spending some time with several youngsters in the summer camp this year, I better understand the importance of the programs. I talked with them and saw them engage with one another as they learned new things. I eagerly look forward to this event and being a small part of helping those kids, and others who will benefit.
Again I agreed to raise a minimum of $1,000 for the "privilege" of rappelling, but last year we raised over $2,000 due to both large and small contributions. Please consider giving; no donation is too small! And the process is so easy! And if you're schedule permits, please attend and watch.
Thanks so much for your consideration!
About the charity I support...
NASCAR Hall of Fame Foundation
Over the Edge Charlotte supports the NASCAR Hall of Fame Foundation, whose mission is to work to provide economically challenged students (pre-K through 12th grade) learning opportunities that will drive their future success. For every $20 raised, an economically challenged student will have a chance for a hands-on, STE(A)M-based experience at the NASCAR Hall of Fame.