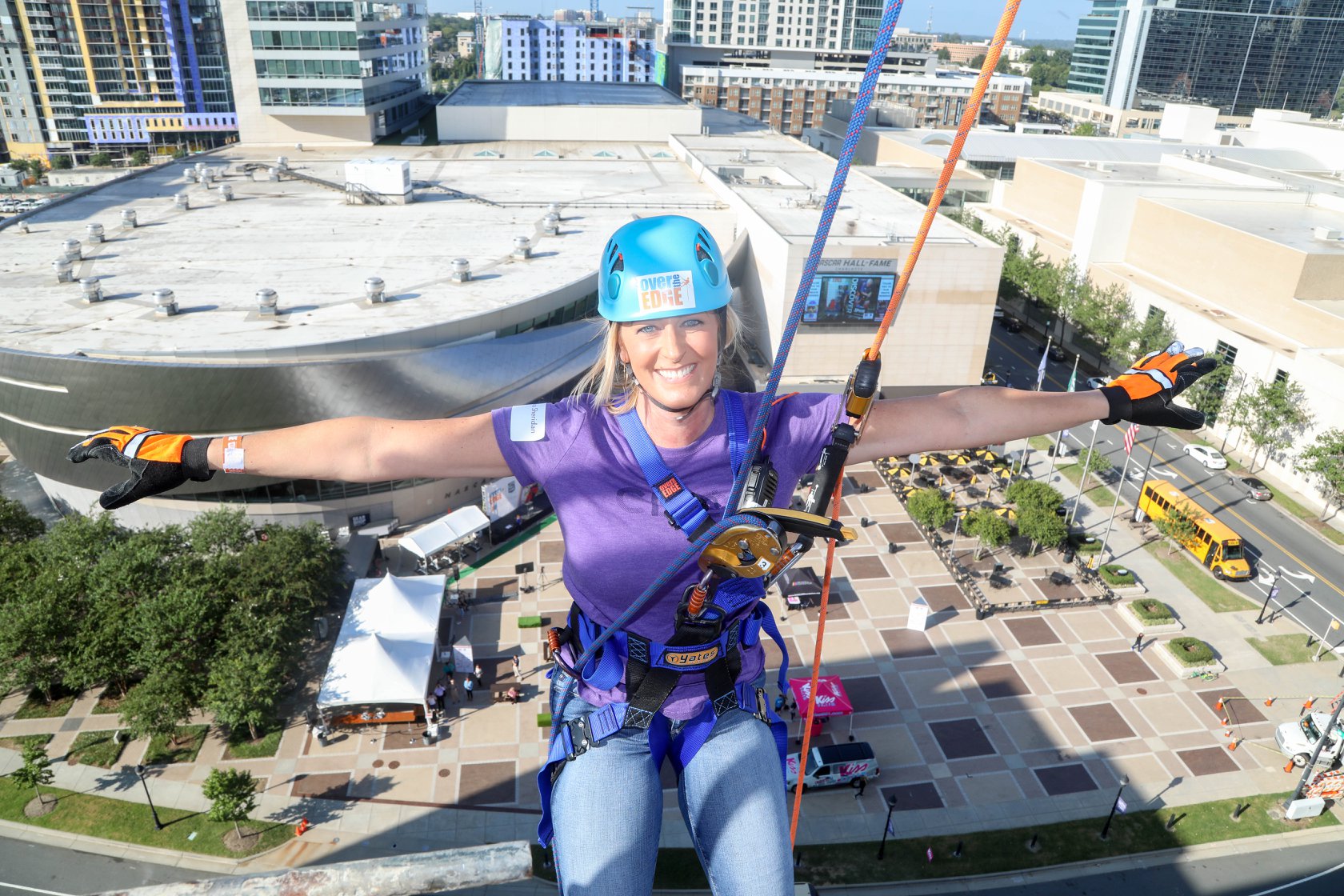 The countdown is officially on for me to go "Over the Edge" in just a few short weeks. After taking a year off during the pandemic, I've once again agreed to jump off a building to help those less fortunate.
Okay, so I'm not really "jumping" off a building, but I will be rappelling 100 feet down, to raise money for the NASCAR Hall of Fame Foundation. Conquering my fear of heights plays a small part in helping provide experiences to economically disadvantaged children in our community.
I've agreed to raise a minimum of $1,000 for the privilege of rappelling off the Embassy Suites Uptown and need your help.
About the charity I support...
NASCAR Hall of Fame Foundation
Over the Edge Charlotte supports the NASCAR Hall of Fame Foundation, whose mission is to work to provide economically challenged students (pre-K through 12th grade) learning opportunities that will drive their future success. For every $15 raised, an economically challenged student will have an opportunity for a hands-on, STE(A)M-based experience at the NASCAR Hall of Fame.