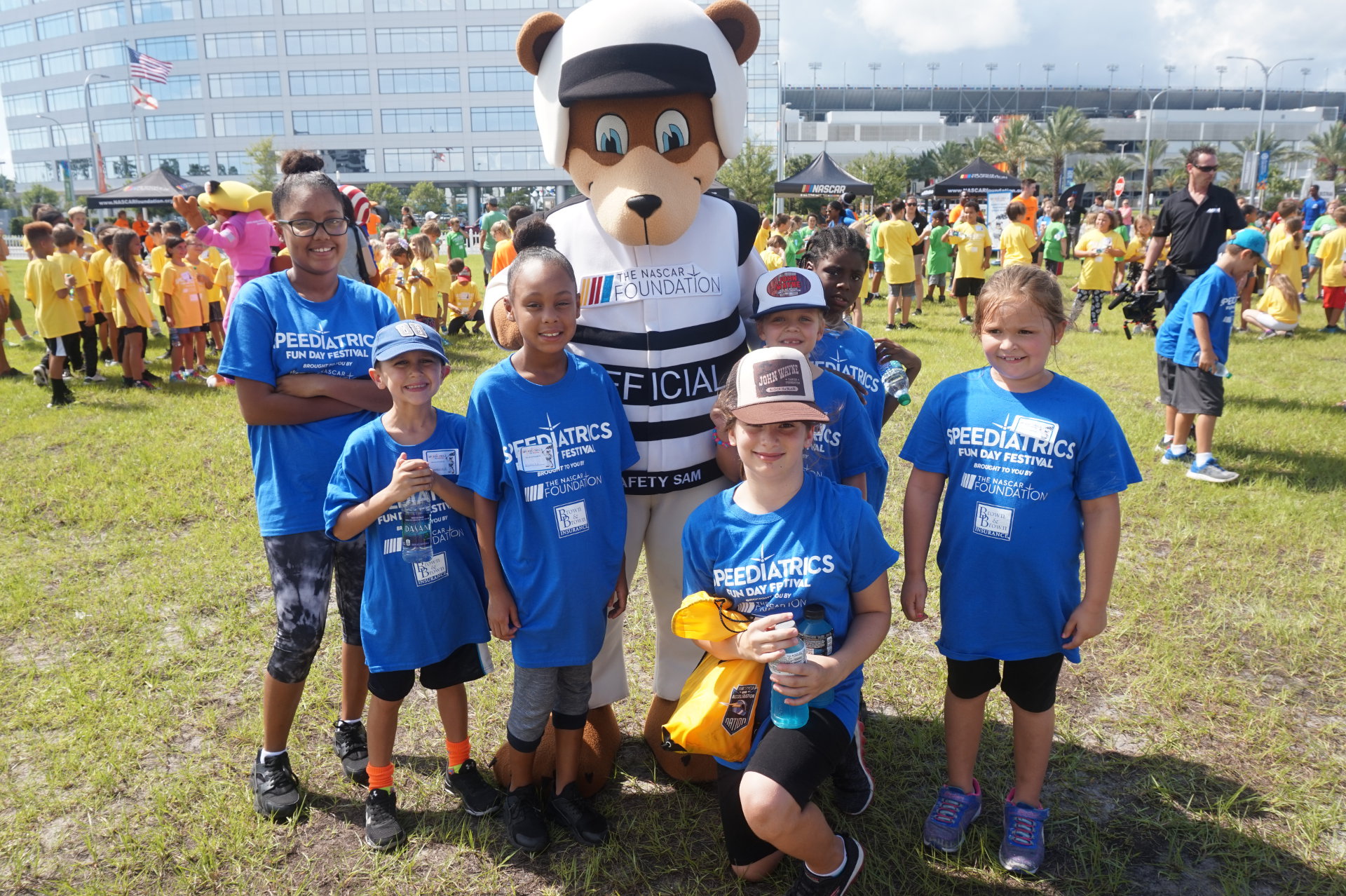 The NASCAR Foundation - helping children survive and thrive!
At The NASCAR Foundation,
we believe that every child should have a chance at a healthy life and deserves to get across the finish line
. We are making children's health and medical needs our top priority.
Through the Speediatrics Children's Fund, The NASCAR Foundation is proud to partner with local organizations in our NASCAR communities to provide much needed health care and assistance to children who need it most.
Thanks to the generous support of our sponsors and Edgers, The NASCAR Foundation will partner with
Special Olympics North Carolina
to expand programming in Charlotte-area communities to improve health, socialization and life quality for youth with intellectual disabilities who struggle with health issues and obstacles to inclusion—in schools, communities, and sports and fitness programs.
We are excited to continue our relationship with Special Olympics North Carolina, which first began when The NASCAR Foundation honored Bob Bowler as a finalist for the Betty Jane France Humanitarian Award in 2015.
For more information about The NASCAR Foundation, please go to NASCARfoundation.org