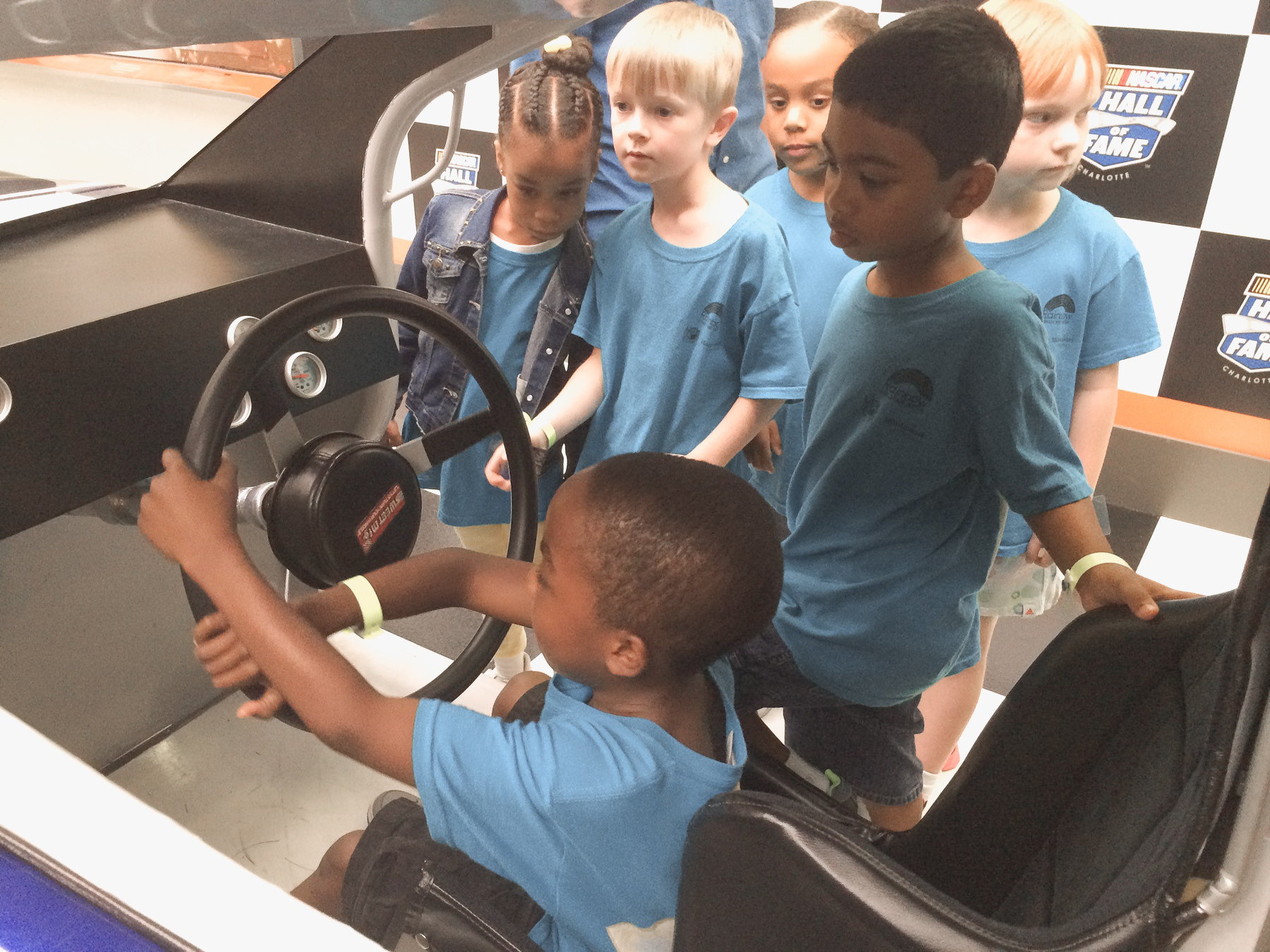 NASCAR Hall of Fame Foundation – giving economically disadvantaged students a competitive edge
WHO WE ARE

The NASCAR Hall of Fame Foundation is a 501 (c) 3 non-profit organization whose mission is to provide economically disadvantaged pre-K through 12th grade students access to education opportunities at the NASCAR Hall of Fame that harness our sport's longstanding tradition of winning through innovation. We strive to ensure those students have a competitive edge that best equips them for life and drives their future success.

We currently serve 17,000+ students annually and reach 64 counties in North and South Carolina, fifteen additional states and Canada.

WHAT WE DO
The NASCAR Hall of Fame educational experiences are extensions of classroom learning with hands-on, interactive lesson plans that adhere to state and national learning standards. Our team uses the automotive industry and field of racing to enhance the students' understanding of STE(A)M principles while inspiring career exploration and exposure.

NASCAR Hall of Fame Educational Workshops cover subjects including:
Physical Science
Math & Geography
Visual Arts
Social Studies
Language Arts
Chemistry

WHY IT'S IMPORTANT

Such experiences align with the community's focus led by the Charlotte-Mecklenburg Opportunity Task Force to strengthen its academic offerings to children who may not be able to receive them without the support of organizations like the NASCAR Hall of Fame Foundation.
There are more than 50,000 low-income students in Charlotte-Mecklenburg Schools, many of whom do not have the means to enjoy an educational field trip to the NASCAR Hall of Fame.
Our education programs are endorsed by the Charlotte-Mecklenburg Schools Title I Program, CMS Career and Technical Education Automotive Program and CMS Elementary and Middle School Science Lead Teachers.
Access to NASCAR Hall of Fame education programs and resources for students is limited by the need to raise additional funding support to reduce admission and transportation barriers for economically disadvantaged students.

For more information about the NASCAR Hall of Fame Foundation, email Sue Breckenridge at sue.breckenridge@nascarhall.com.