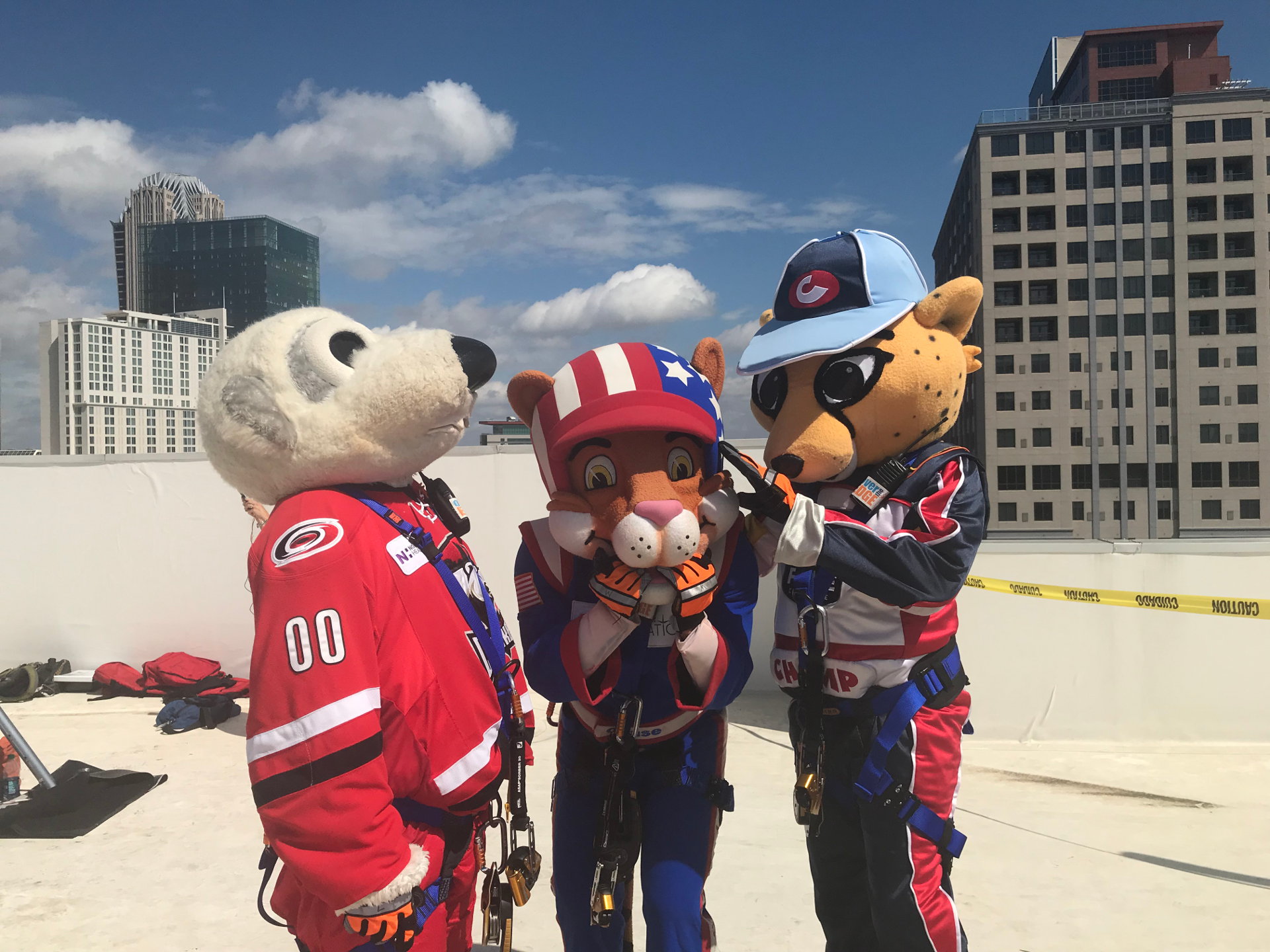 Receipts for Donors
Anyone who makes an online donation will receive a thank you email with their donation amount in the email. They can use that email for tax purposes.
If you receive donations via checks, those who make check donations will receive a receipt either electronically or in the mail from The NASCAR Foundation.
CHECK DONATIONS
Donation checks should be made payable to: The NASCAR Foundation
Mail to: The NASCAR Foundation
ATTN: Over the Edge Charlotte
One Daytona Blvd
Daytona Beach FL 32114
If sponsoring an individual rappeler, please note their name or team name on correspondence or check.
CASH DONATIONS
If you receive cash donations, you may either hold them until the event, or contact Jessica at 386-310-5746@nascarfoundation.org to schedule meeting to drop off donations.
or jvelazquez
QUESTIONS? Contact Jessica at 386-310-5746@nascarfoundation.org.

or jvelazquez
About the charities...
The NASCAR Foundation is a leading charity that works to improve the lives of the children who need it the most in our NASCAR Communities. We believe every child should have a chance at a healthy life and deserves to get across the finish line. The NASCAR Foundation is making children's health and medical needs our top priority. Through the Speediatrics Children's Fund, an Initiative of The NASCAR Foundation, we provide much needed health care and assistance to children who need it most so they are able to go full speed ahead in leading happier, healthier lives.
NASCAR Hall of Fame Foundation is a 501 (c) 3 non-profit organization whose mission is to provide access to education opportunities at the NASCAR HOF that harness our sport's longstanding tradition of winning through innovation. Friends of the NASCAR Hall of Fame strives to ensure students have a competitive edge that best equips them for life and drives their future success.